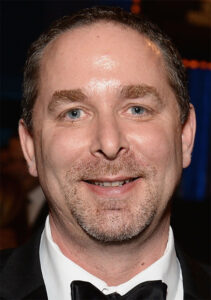 "I am very excited to be working with The Bridge Entertainment. After my 8 billion in box office revenues, my future is developing and producing commercial content that makes money. We start with development and see things through production and distribution. With so many distribution platforms currently available the projects we are developing we hope will all find a home. Exciting times ahead for everyone involved!" – Warren Zide
The Bridge Entertainment is proud to announce our new partnership with producer extraordinaire Warren Zide & Zide Pictures.
Warren Zide is the producer of the most successful comedy franchise in cinema history, American Pie and one of the top-grossing horror franchises of all time Final Destination. His first 8 films grossed over $8 Billion Dollars at the Box Office.
He is the most sought-after producer in Hollywood because of his ability to forecast & select Box Office Gold. Many have nicknamed him 'The Oracle of Hollywood Producers'. This Box Office Gold is now in the hands of everyone who is part of our team, and our investors are the most important part of our team.
The Bridge will be offering unique opportunities to our investors in different aspects of feature films which will have major distribution and be in theaters around the world. Most of the opportunities to our investors will be development funds to get the scripts written by top writers for the green light for production. These are all 20 to 200 million dollar budget feature films with AAA list writers, directors, and actors.